Lithuanian callendar of events. Create Yours account - add events, make Yours oun callendar, adds events to watch list, make notes, check registration dates and help Your bussiness to grow. Follow our Facebook accounts and get life information.
For orgasits putting event to callendar - total free.

"Užgavėnės Marijampolėje"
J. Basanavičiaus a., Marijampolė, Lietuva, Marijampolė
23.02.2020
10:00 - 16:00
Š.m vasario 23d., paskutinį mėnesio sekmadienį, organizuojama tradicinė Lietuvių šventė UŽGAVENĖS.
Sūduvos sostinėje žaismingai, šmaikščiai ir solidariai pavasario išsiilgę marijampoliečiai stengsis išvyti žiemą iš kiemo.
Nepraleisk progos sudalyvauti, pasigrožėti į kostiumais pasipuošusius visus susirinkusius, bus gausu muzikos,triukšmingų šėlionių, smagių varžytuvių.
KVIEČIAME DALYVAUT švetinėje mugėje:
– Tautodailinkus
– Amatininkus
– Meistrų kurėjų asociacijos narius
– Tautinio paveldo atstovus
– Smulkiuosius verslininkus,ūkininkus ir kitus, noričius pristatyti savo amatą bei prekes šiame nuostabiame renginyje.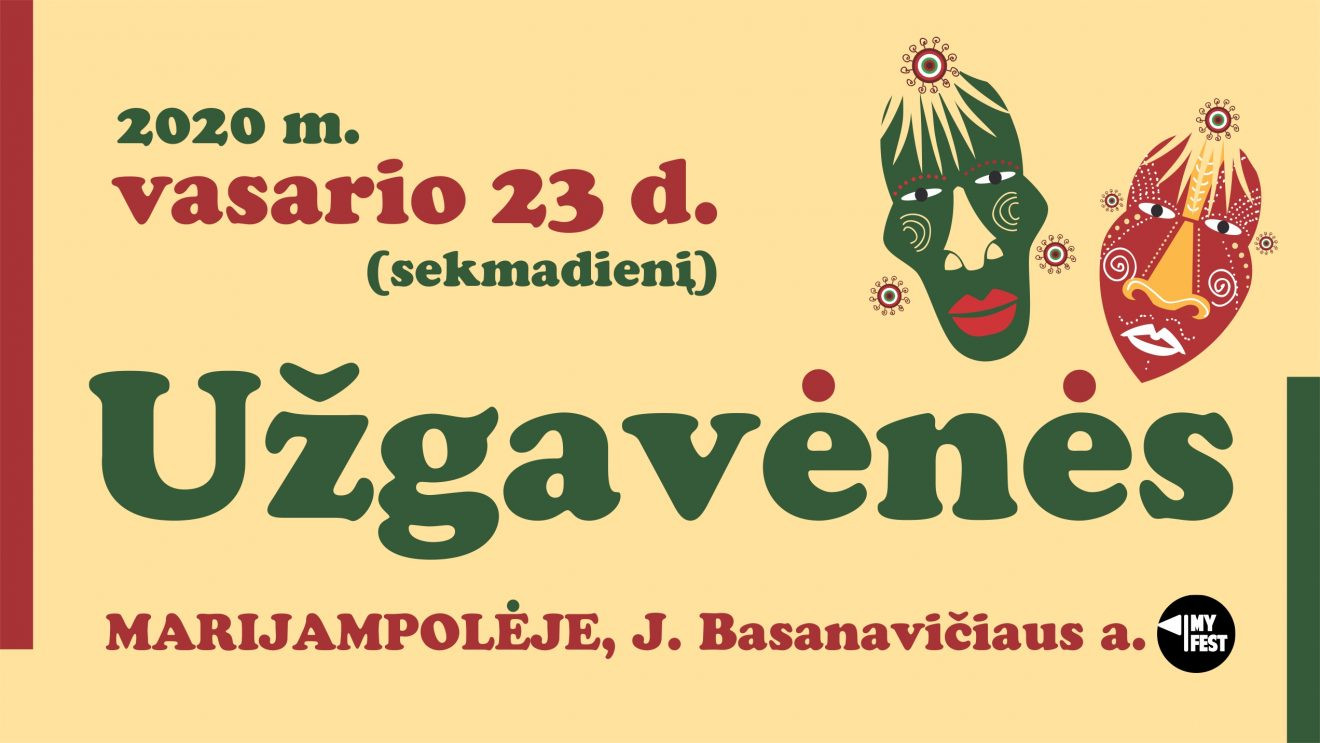 Registration Dates
19.01.2020 - 17.02.2020
Company Information:
| | |
| --- | --- |
| 15.1 Company | MYFEST - mugių organizatoriai Lietuvoje |
| Address | Senolių g. 4 |
| Phone | +37063697350 |
| Company Website | www.myfest.lt |