Lithuanian callendar of events. Create Yours account - add events, make Yours oun callendar, adds events to watch list, make notes, check registration dates and help Your bussiness to grow. Follow our Facebook accounts and get life information.
For orgasits putting event to callendar - total free.

Telšių Agro Paroda Mugė
Telšiai, Lithuania, Telšiai
12.07.2019 - 13.07.2019
12:00 - 23:00
Tarptautinis nemokamas miesto gyventojams ir svečiams renginys Telšių AGRO tai paroda mugė su koncertine, sportine, edukacine programa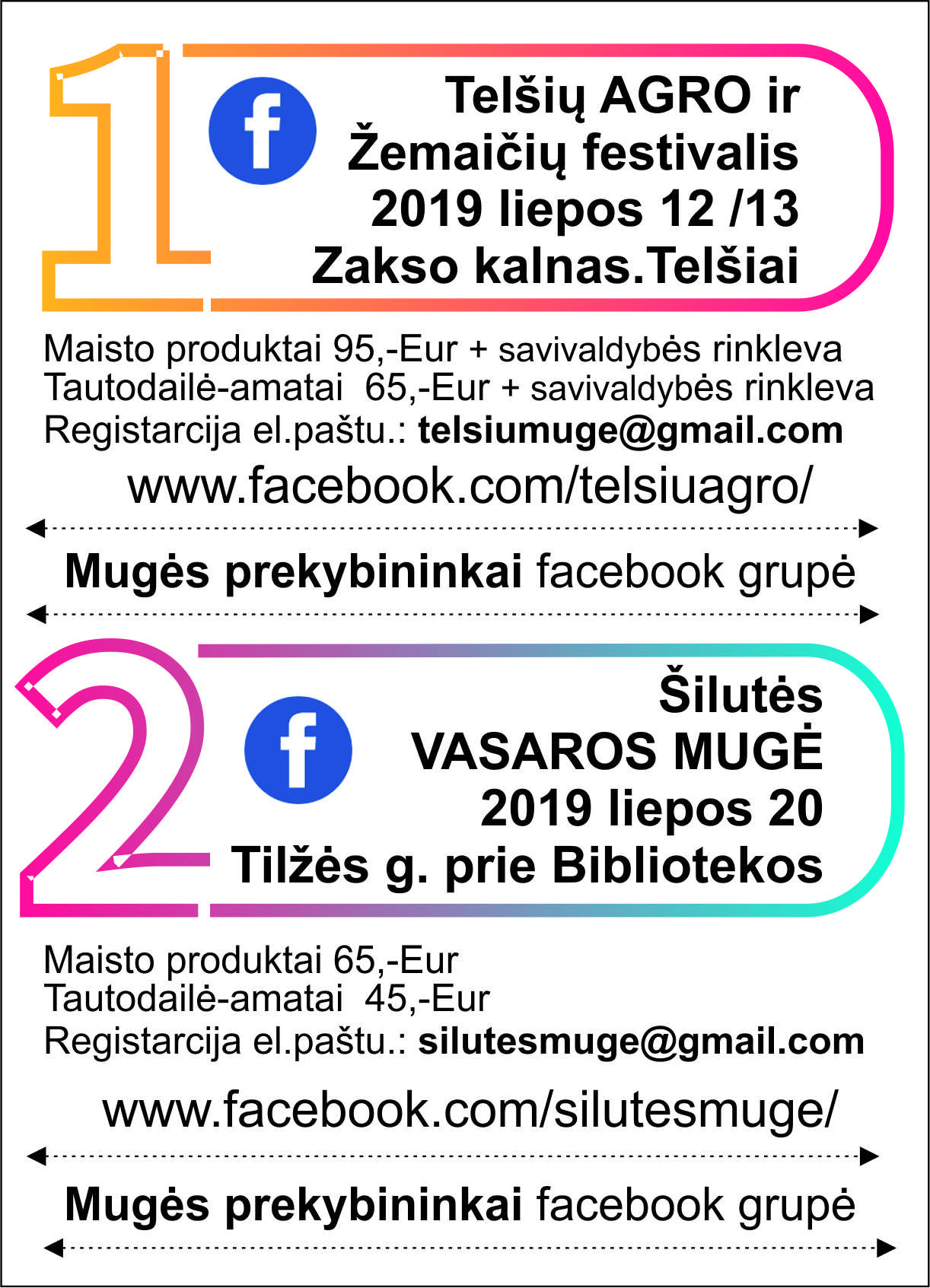 Trader Information
prekybos vietų ant Zakso kalno ribotas skaičius!
Registracija el.paštu [email protected]
E.pašte parašykite:
1, Vardas pavarde tel numeris
2, Kuom prekiausite
3, Koks palapininės dydis
4. Rekvizitai išrašyti sąskaitą
5. Maisto prekybininkams (leidimai)
Registration Dates
27.05.2019 - 08.07.2019
Company Information:
| | |
| --- | --- |
| 15.1 Company | Bravo Idėja |
| Address | Vilnius |
| Phone | 865572000 |
| Company Website | www.bravoideja.lt |