Estonian callendar of events. Create Yours account - add events, make Yours oun callendar, adds events to watch list, make notes, check registration dates and help Your bussiness to grow. Follow our Facebook accounts and get life information.
For orgasits putting event to callendar - total free.
Suur Vanamõisa Kevadlaat
Vabaõhukeskuse tee 20, Vanamõisa, 76407 Harju maakond, Eesti, Vanamõisa
04.05.2019 - 05.05.2019
10:00 - 17:00
Laadal suur kauba valik - taimed, istikud, aiakaubad, toidu- ja riiidekaubad, aiamööblit ja vanavara ning palju muud. Lastele programm mõlemal päeval ning erinevad atraktsioonid, miniloomaaed ja ponisõit.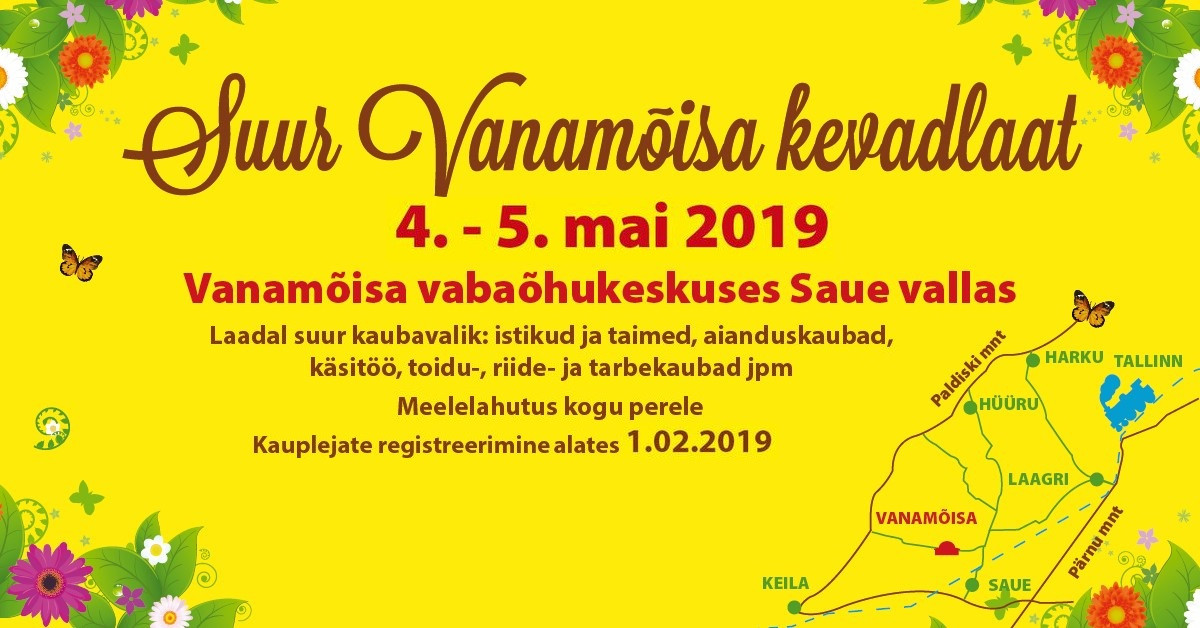 Registration Dates
01.02.2019 - 03.05.2019
Company Information:
| | |
| --- | --- |
| 15.1 Company | CaravanPark OÜ |
| Address | Allika tee 16, Alliku küla Saue vald Harjumaa 76403 |
| Phone | 58666696 |
| Company Website | caravanpark.ee |