Lithuanian callendar of events. Create Yours account - add events, make Yours oun callendar, adds events to watch list, make notes, check registration dates and help Your bussiness to grow. Follow our Facebook accounts and get life information.
For orgasits putting event to callendar - total free.

"Stilius Live"
Laisvės pr. 5, Vilnius, Lietuva, Vilnius
25.05.2019
12:00 - 18:00
Stilius LIVE - unikalus renginys apie stilių ir madą. Kūrėjų erdvėje turėsite galimybę susipažinti su žinomų dizainerių kolekcijomis, išbandyti grožio ir kosmetikos naujienas.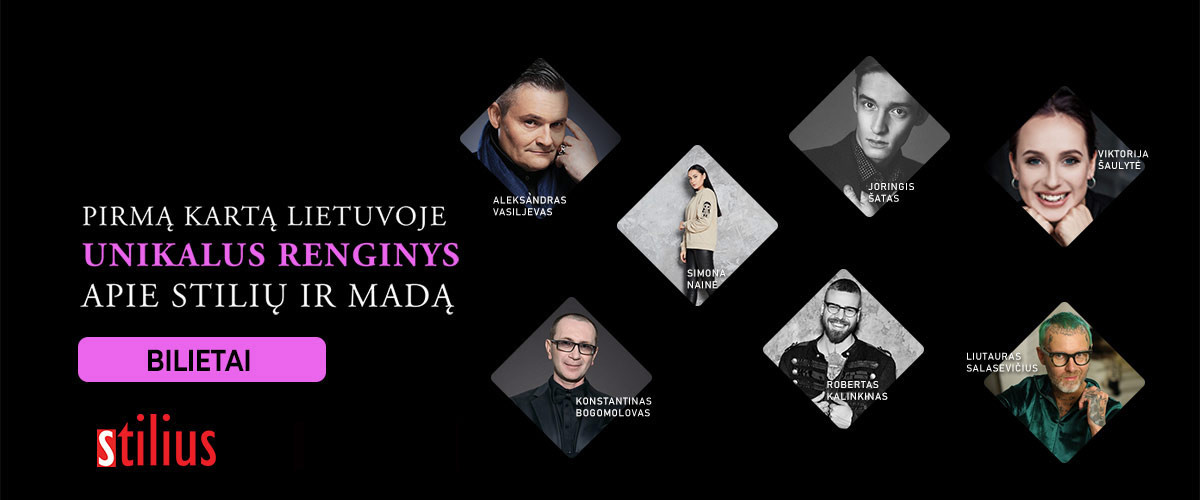 Trader Information
Jei norite dalyvauti Kūrėjų erdvėje ir pristatyti savo kuriamus ar parduodamus produktus,
susisiekite su mumis telefonu 8 609 00269 arba el. paštu

[email protected]
Company Information:
| | |
| --- | --- |
| 15.1 Company | MENO FORMOS asociacija |
| Address | Dociškių g. 15-4, LT-06154 Vilnius |
| Phone | 860053622 |
| Company Website | http://menoformos.lt |