Latvian callendar of events. Create Yours account - add events, make Yours oun callendar, adds events to watch list, make notes, check registration dates and help Your bussiness to grow. Follow our Facebook accounts and get life information. For orgasits putting event to callendar - total free.
Saulgriežu Gadatirgus Pļaviņās
Raiņa iela 59, Pļaviņas, Pļaviņu pilsēta, Latvija, Pļaviņas
21.06.2019
09:00 - 20:00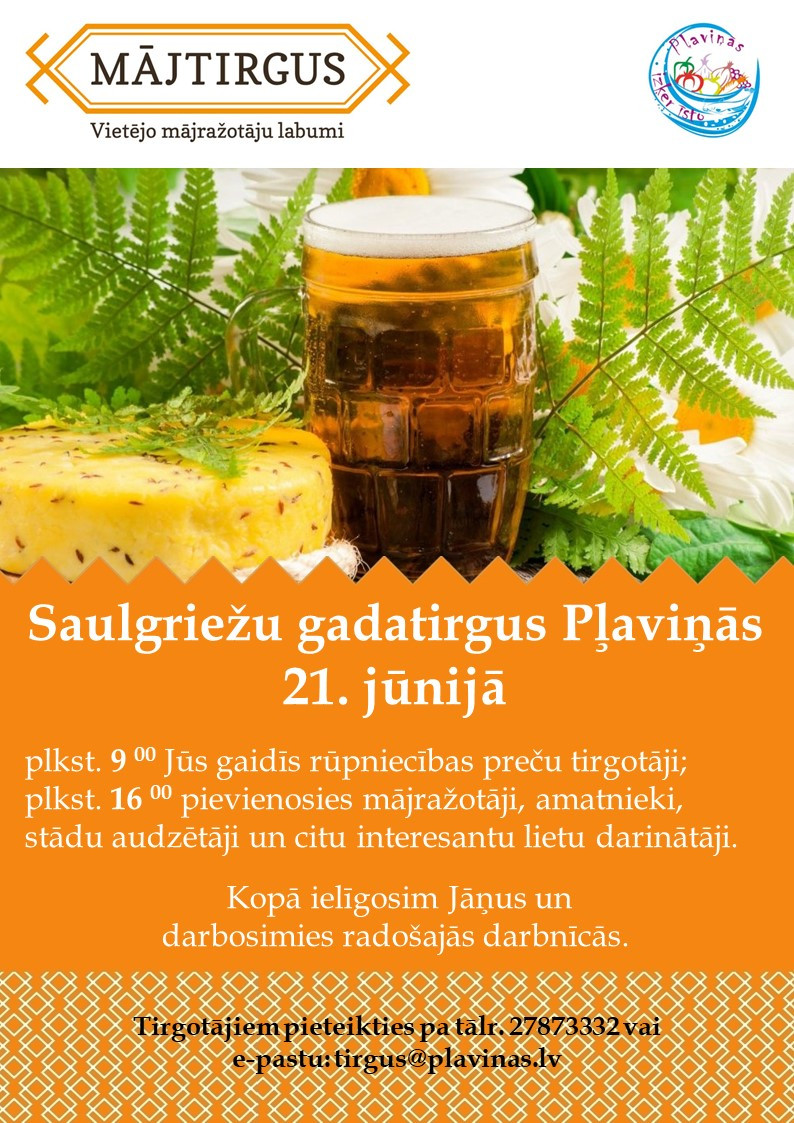 Trader Information
Saulgriežu gadatirgus
Pļaviņās
21. jūnijā no plkst. 9:00/16.00 -20:00
Pļaviņu Zaļajā tirgū ,
Raiņa iela 59, Pļaviņas
Jau no plkst. 9 00 aicināti piedalīties rūpniecības preču tirgotāji, bet no plkst. 16 00 aicinām pievienoties mājražotājus, amatniekus, stādu audzētājus, lauku labumu tirgotājus, daiļamata meistarus, vīna darītājus, kā arī citus interesantu lietu darinātājus.
Iepriekšēja pieteikšanās.
Company Information:
| | |
| --- | --- |
| 15.1 Company | Pļaviņu Zaļais tirgus |
| Address | Raiņa iela 59, Pļaviņas |
| Phone | +371 27873332 |
| Company Website | www.plavinunovads.lv |