Lithuanian callendar of events. Create Yours account - add events, make Yours oun callendar, adds events to watch list, make notes, check registration dates and help Your bussiness to grow. Follow our Facebook accounts and get life information.
For orgasits putting event to callendar - total free.

Rudens Šventės Mugė Jonavoje
Sodų g., Jonava 55148, Lithuania, Jonava
07.09.2019
00:00 - 23:00
Kviečiame su nuotaika pasitikti rudenėlį ir sudalyvauti spalvingiausioje metų šventėje Jonavoje 2019 m. rugsėjo 9 d.
Kviečiame dalyvauti:
- amatininkus;
- tautodailininkus;
- liaudies meistrus;
- tautinio ir kulinarinio paveldo atstovus;
- ūkininkus prekiauti tradiciniais gaminiais;
- maisto produktais;
- kitomis ne masinės gamybos prekėmis.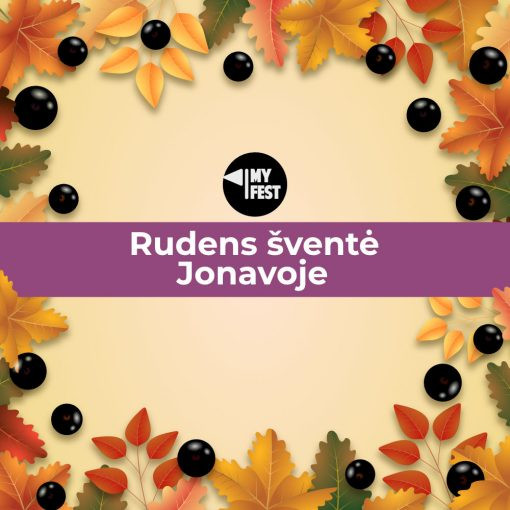 Trader Information
Registracija ir papildoma informacija jau netrukus!
Sekite naujienas:
https://www.myfest.lt/

Registration Dates
26.06.2019 - 31.08.2019
Company Information:
| | |
| --- | --- |
| 15.1 Company | UAB JORTEMA |
| Address | Senolių g. 4 |
| Phone | +37063697350 |
| Company Website | www.myfest.lt |