Latvian callendar of events. Create Yours account - add events, make Yours oun callendar, adds events to watch list, make notes, check registration dates and help Your bussiness to grow. Follow our Facebook accounts and get life information. For orgasits putting event to callendar - total free.
Rēzeknē Pilsētas Svētku Tirgus
Brāļu Skrindu iela 3, Rēzekne, Latvija, Rēzekne
03.08.2019
10:00 - 15:00
No 2. līdz 4. augustam svinēsim Rēzeknes 734. dzimšanas dienu!
Šogad visi – zemes, ūdens, gaisa, zvaigžņu, fantāzijas un mīlestības ceļi – visi ved uz Rēzekni!
Satiksimies Latgales sirdī!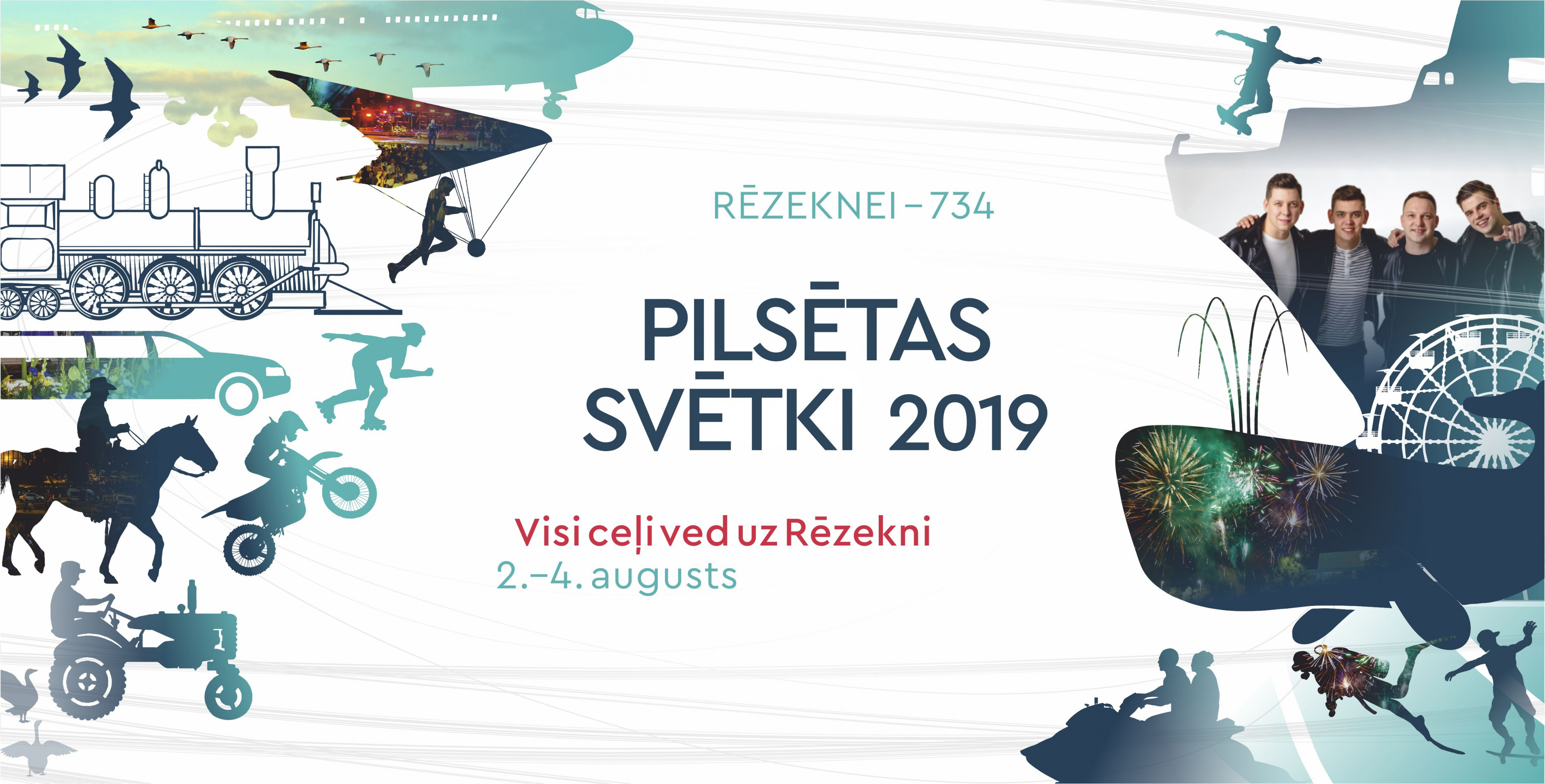 Trader Information
Rēzeknē pilsētas svētku tirgus
3.08.(augusts), no plkst. 10:00-15:00
Brāļu Skrindu ielā pretī Rēzeknes kultūras namam un Festivāla parkā, Rēzeknē, Rēzeknes nov.
Tiek aicināti zemnieki, amatnieki, mājražotāji, dažādu lauku labumu un pārtikas tirgotāji.
Precīzāka Informācija tirgotājiem pa tālr. 26332249, 646 22222

Company Information:
| | |
| --- | --- |
| 15.1 Company | Pašvaldības aģentūra "Rēzeknes Kultūras un tūrisma centrs" |
| Address | Pils ielā 4, Rēzeknē, LV-4601 |
| Phone | +371 26106775 |
| Company Website | www.rezekne.lv |