Estonian callendar of events. Create Yours account - add events, make Yours oun callendar, adds events to watch list, make notes, check registration dates and help Your bussiness to grow. Follow our Facebook accounts and get life information.
For orgasits putting event to callendar - total free.
"Poti Laat"
Vana-Vigala, Raplos apskritis, Estija, Vana-Vigala
11.08.2019
10:00 - 18:00
Teatame heal meelel, et tänavusel Poti laadal rõõmustab meid taas lustakas ja mõnus Pärnu-Jaagupi pasunakoor! Esinejaid lisandub veelgi, läbirääkimised käivad. Kindlasti tulevad traditsioonilised konkursid rammumeestele ning koduõlle- ja koduleiva meistritele. Hakake aga hoolsasti treenima ja kätt harjutama!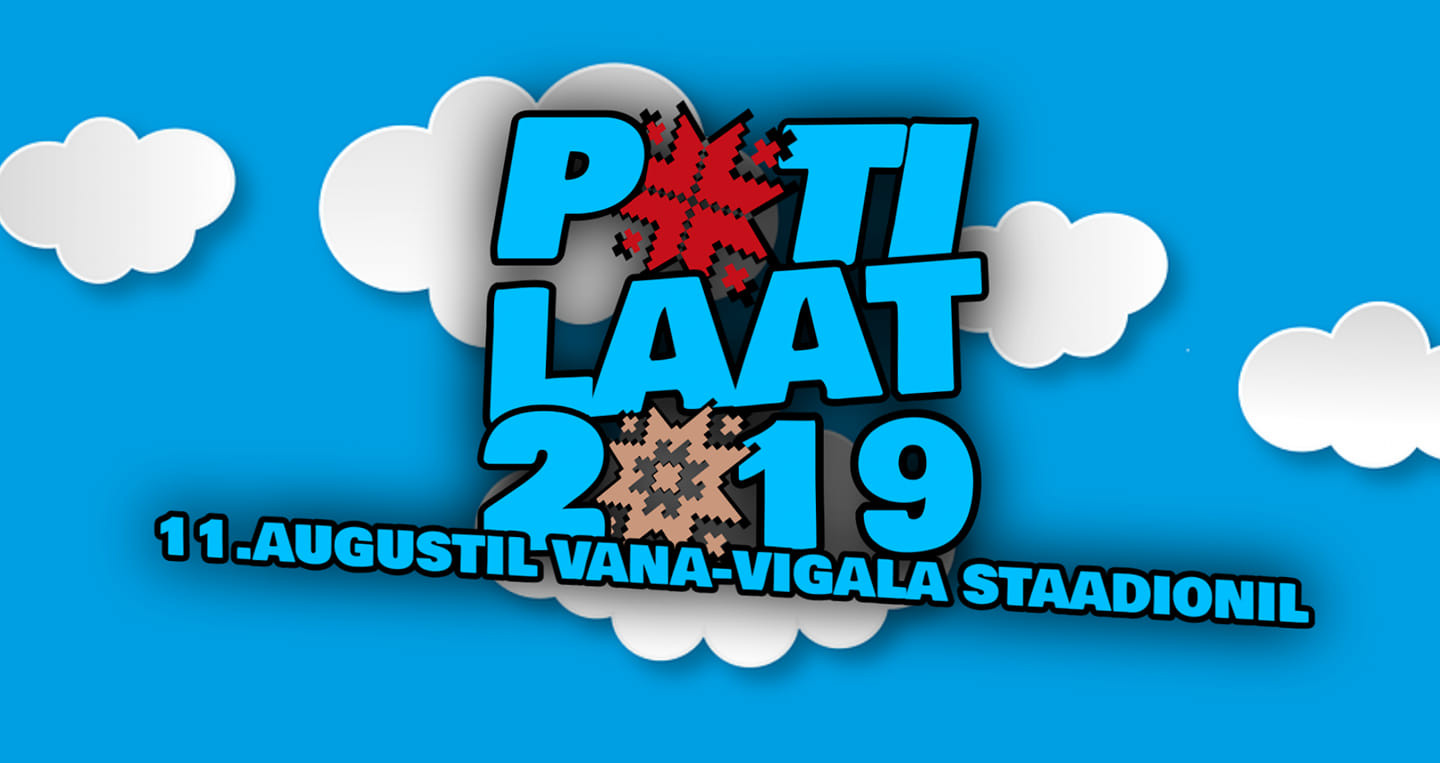 Trader Information
Kauplejate registreerimine laadale on täies hoos, nii et kirjutage-helistage ja pange ennast kirja. Teadma peaks seda, et enam ei ole pakkuda kauplemiskohti toitlustajate
le, masinajäätise müüjatele ning suitsuliha-vorstiga kauplejatele. Väga oodatud on taimede-lillede müüjad, samuti on vanakraamiga kauplejaid siiani kirjas vaid üks. Ponisõidu pakkujat ootame ka pikisilmi.
Registreerumiseks on kolm varianti:
1) Meilitsi - [email protected]
2) FB sõnumi kaudu
3) telefonil 58293338

Vana-vigala staadion
Registration Dates
06.04.2019 - 01.08.2019