Estonian callendar of events. Create Yours account - add events, make Yours oun callendar, adds events to watch list, make notes, check registration dates and help Your bussiness to grow. Follow our Facebook accounts and get life information.
For orgasits putting event to callendar - total free.
Perefestivali Laat
Vabaõhukeskuse tee 20, Vanamõisa, Harju County, Estonia, Vanamõisa
25.05.2019
11:00 - 18:00
25. mail toimub Vanamõisa vabaõhukeskuses perefestival "Lasteparadiis", mis on suunatud kõikidele peredele aktiivse ja hariva vaba aja sisustamiseks. Perefestivali raames toimub ka laat. Ootame laadale kauplema eestimaise käsitööga ja disainitoodetega, samuti kauplejaid, kes pakuvad eestimaist toitu ning toitlustajaid piknikualale ja magusatänavale.

Kauplejate registreerimine www.lasteparadiis.ee
või tel. alates 1. aprill+37253458450 (tööpäeviti kell 9.00-18.00)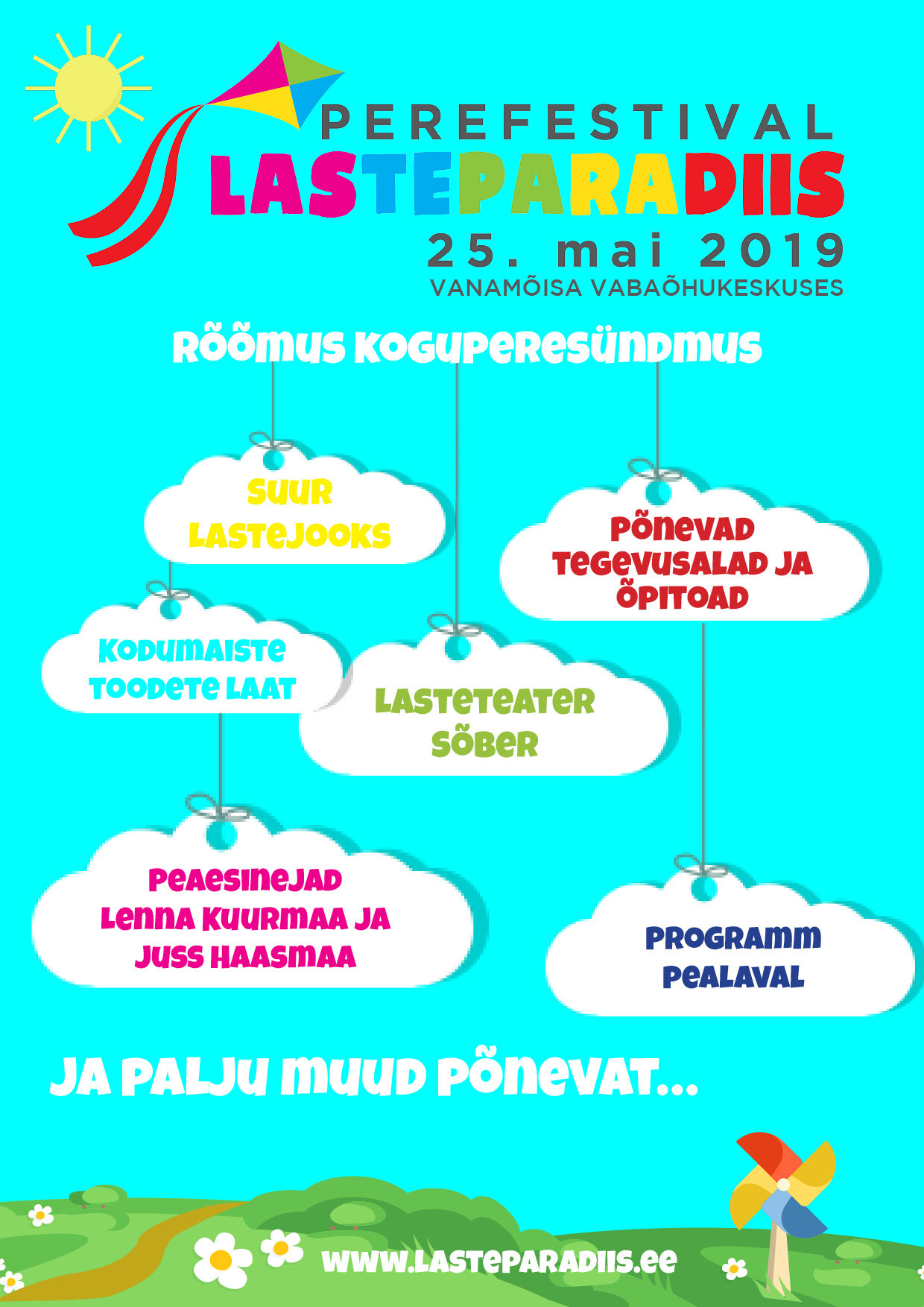 Registration Dates
01.04.2019 - 25.05.2019
Company Information:
| | |
| --- | --- |
| 15.1 Company | MTÜ Vanamõisa küla |
| Address | Allika tee 10, Saue vald Harjumaa |
| Phone | +37253458450 (tööpäeviti 09:00-18:00) |
| Company Website | www.vabaõhukeskus.ee |