Lithuanian callendar of events. Create Yours account - add events, make Yours oun callendar, adds events to watch list, make notes, check registration dates and help Your bussiness to grow. Follow our Facebook accounts and get life information.
For orgasits putting event to callendar - total free.

Pakruojo Kalėdinės Eglutės Įžiebimo Šventė
Vienybės aikštė, Pakruojis, Lithuania, Pakruojis
07.12.2018
09:00 - 20:00
Š.m. gruodžio 7 dieną Pakruojyje vyks Kalėdinės eglutės įžiebimo šventė, jos metu šurmuliuos Kalėdinė prekybininkų mugė.
Prekybininkai susiburs prieš gražiausias metų šventes ir suteiks lankytojams progą įsigyti įvairių gaminių, nustebinti artimuosius kalėdinėmis dovanomis, suvenyrais, o gal net ir skanėstais.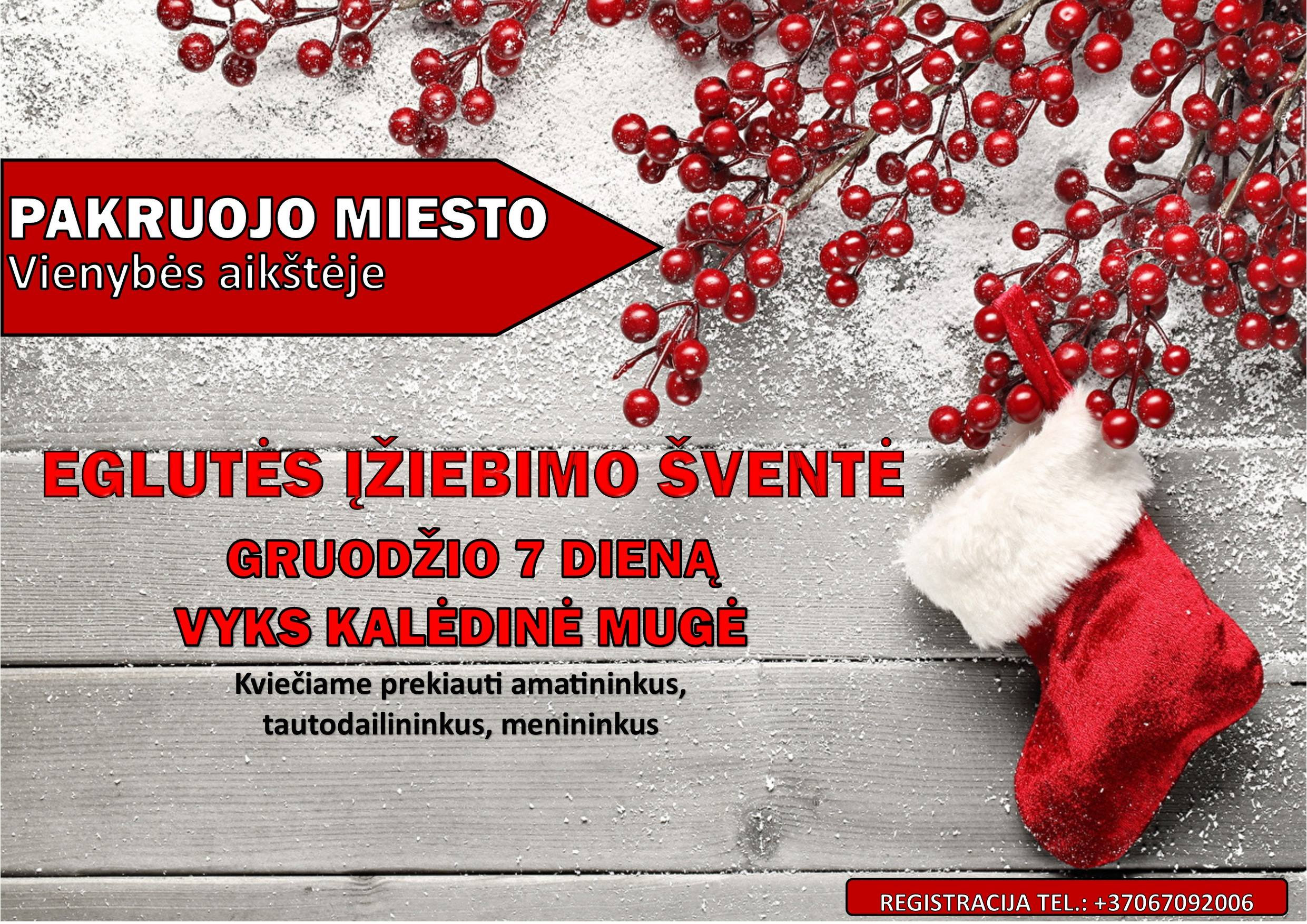 Trader Information
Prekybininkų registracija telefonu: +37067092006

Registration Dates
23.11.2018 - 06.12.2018