Lithuanian callendar of events. Create Yours account - add events, make Yours oun callendar, adds events to watch list, make notes, check registration dates and help Your bussiness to grow. Follow our Facebook accounts and get life information.
For orgasits putting event to callendar - total free.

"Mėlynių Festivalis" Lekėčiuose
Lekėčiai, Lietuva, Lekėčiai
20.07.2019
08:00 - 23:00
Tradicinė Lekėčių miestelio šventė, kurioje pagarbiai ir visapusiškai pristatoma Lekėčių krašto uogų uoga – MĖLYNĖ.
Kiekvienais metais tradiciniame "Mėlynių festivalyje" prekybininkų mugė stebina ir džiugina gausybę šventės lankytojų. Prekybininkus kviečiame registruotis. Vietų skaičius ribotas.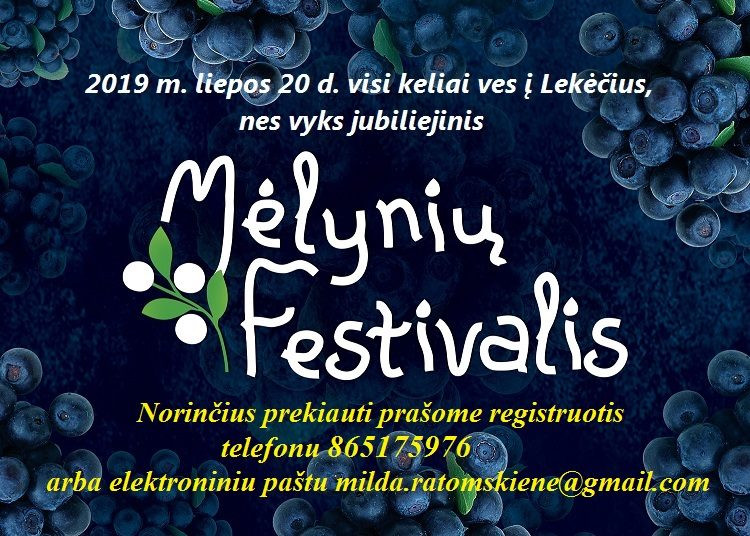 Trader Information
Mokyklos stadionas
Lekėčiai, Kauno Apskritis, Lithuania
Daugiau informacijos
Milda Ratomskienė
+37065175976