Estonian callendar of events. Create Yours account - add events, make Yours oun callendar, adds events to watch list, make notes, check registration dates and help Your bussiness to grow. Follow our Facebook accounts and get life information.
For orgasits putting event to callendar - total free.
Kollektsionääride Kokkutulek
F. R. Kreutzwaldi 25, Tallinn, Estija, Tallinn
22.12.2019
09:30 - 12:30
В третье воскресенье декабря собрание коллекционеров.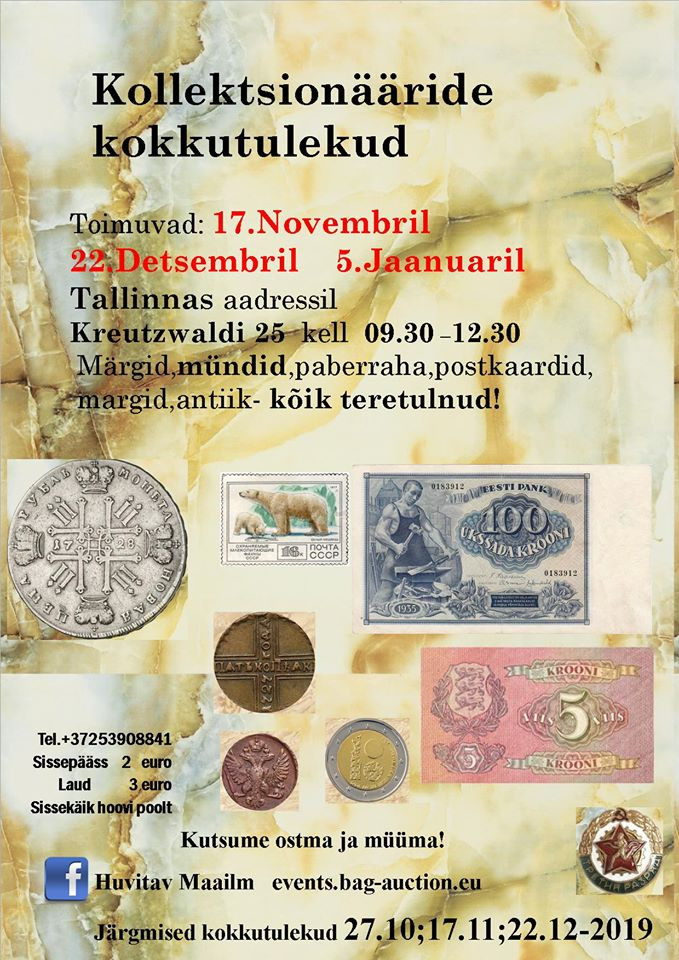 Fair photos from last year
Kollektsionääride Kokkutulek (2019)
Kollektsionääride Kokkutulek (2019)
Kollektsionääride Kokkutulek (2019)
Kollektsionääride Kokkutulek (2019)
Kollektsionääride Kokkutulek (2019)
Kollektsionääride Kokkutulek (2019)
Kollektsionääride Kokkutulek (2019)
Kollektsionääride Kokkutulek (2019)
Trader Information
09.15-12.30 h