Estonian callendar of events. Create Yours account - add events, make Yours oun callendar, adds events to watch list, make notes, check registration dates and help Your bussiness to grow. Follow our Facebook accounts and get life information.
For orgasits putting event to callendar - total free.
Kesk-Eesti Laat Ja Xxiii Võhma Linna Päevad
Võhma linn, Võhma, Viljandi maakond, Eesti, Võhma
12.07.2019 - 13.07.2019
09:00 - 23:00
XXIII korda saavad toimuma Võhma Linna Päevad ja Kesk-Eesti Laat. Päevad täis põnevad tegemisi ja laadamelu.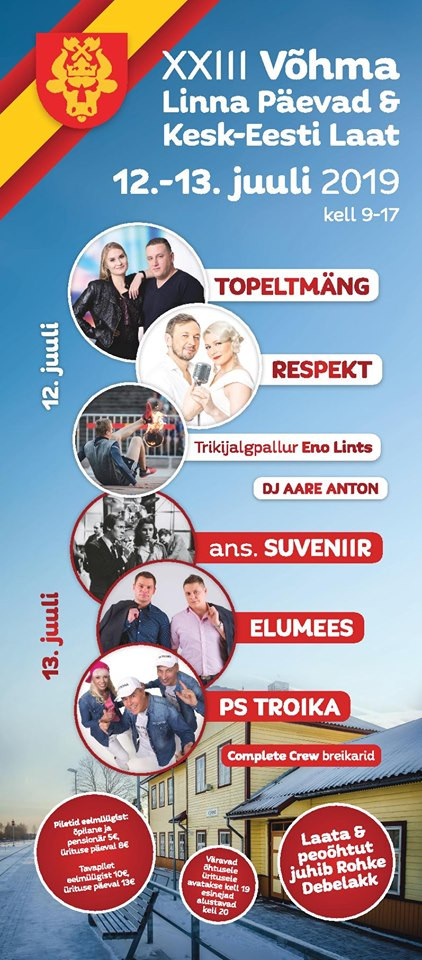 Company Information:
| | |
| --- | --- |
| 15.1 Company | Põhja-Sakala vallavalitsus |
| Address | Lembitu pst 52, Suure-Jaani linn, Põhja-Sakala vald |
| Phone | 4355444 |
| Company Website | http://www.pohja-sakala.ee/ |