Estonian callendar of events. Create Yours account - add events, make Yours oun callendar, adds events to watch list, make notes, check registration dates and help Your bussiness to grow. Follow our Facebook accounts and get life information.
For orgasits putting event to callendar - total free.
Juuru Kihelkonnalaat 2020
Tallinna maantee 27, Juuru, 79401 Rapla maakond, Eesti
22.08.2020
11:00 - 16:00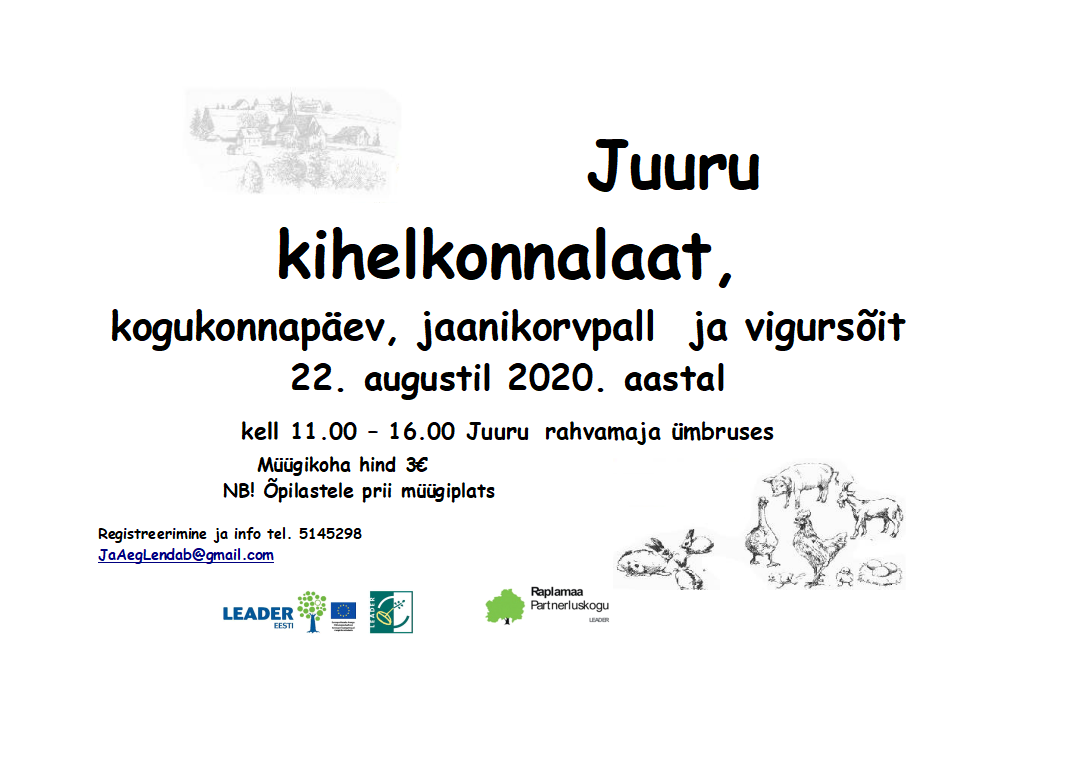 Trader Information
Kauplema on oodatud kodumaiste toodete tootjad. Müügikoha hind 3.- eurot (iga lisameeter müügiletti maksab 1.- euro). Kauplemiseks vajalik inventar peab kauplejal omal kaasas olema.
Registration Dates
13.07.2020 - 21.08.2020