Estonian callendar of events. Create Yours account - add events, make Yours oun callendar, adds events to watch list, make notes, check registration dates and help Your bussiness to grow. Follow our Facebook accounts and get life information.
For orgasits putting event to callendar - total free.
"Jõululaat Mustamäe Turul"
Mustamäe turg, E. Vilde tee 75E, Talinas, Estija, Tallinn
07.12.2019
09:00 - 14:00
7. detsembril kell 9-14 toimub Mustamäe turul suur jõululaat.
* Kell 12 esineb Ansambel Poss.
* Päeva juhib Arlet Palmise.
* Laadalistele lõbusad mängud.
Kauplejad on oodatud registreeruma:
https://forms.gle/nyCckMv8mTD3UuEZ8
Tule ostma ja müüma!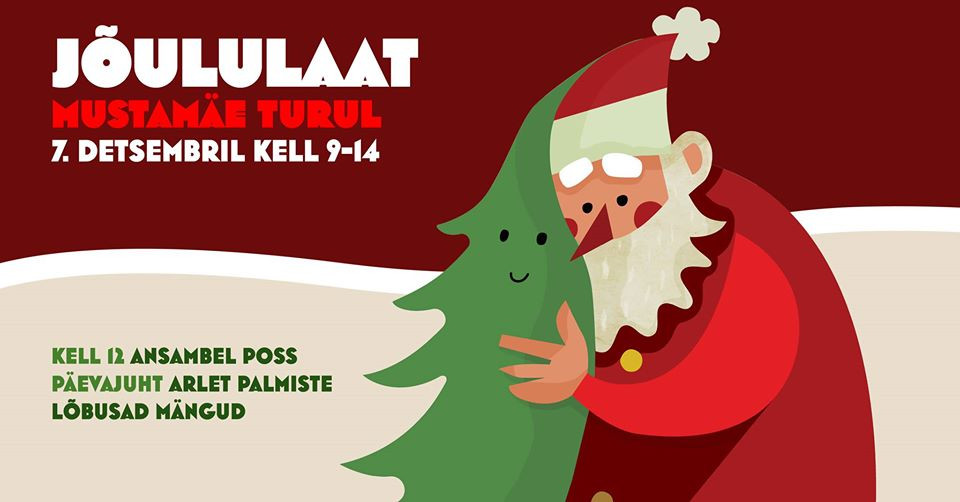 Trader Information
Palume eelnevalt registreerida kuni 4. detsembrini lisatud vormi kaudu.

Müügikohtade ettevalmistamine ja kättenäitamine toimub 6.detsembril kell 18.00-19.00 ja 7. detsembril kella 7.00-9.00. Hilinejaid laadaplatsile ei lubata!