Lithuanian callendar of events. Create Yours account - add events, make Yours oun callendar, adds events to watch list, make notes, check registration dates and help Your bussiness to grow. Follow our Facebook accounts and get life information.
For orgasits putting event to callendar - total free.

"Designer Space Pop • Up | Kaunas"
Prekybos ir laisvalaikio centras MEGA, Islandijos plentas, Kaunas, Lietuva, Kaunas
28.02.2020 - 01.03.2020
10:00 - 18:00
KAUNAS!! Pirmąsias dizainerių PAVASARIO kolekcijas
Designer Space
parodys būtent čia!
Planuojame pasimatyti 02.28, 29 ir 03.01
Kauno Akropolis
II a. erdvėje prie parduotuvės City!
Sekite mūsų naujienas, kokius mados kūrėjus sutiksite šiame renginyje!
Iki pasimatymo gero mados dizaino ir kūrybinės nuotaikos renginyje Designer Space!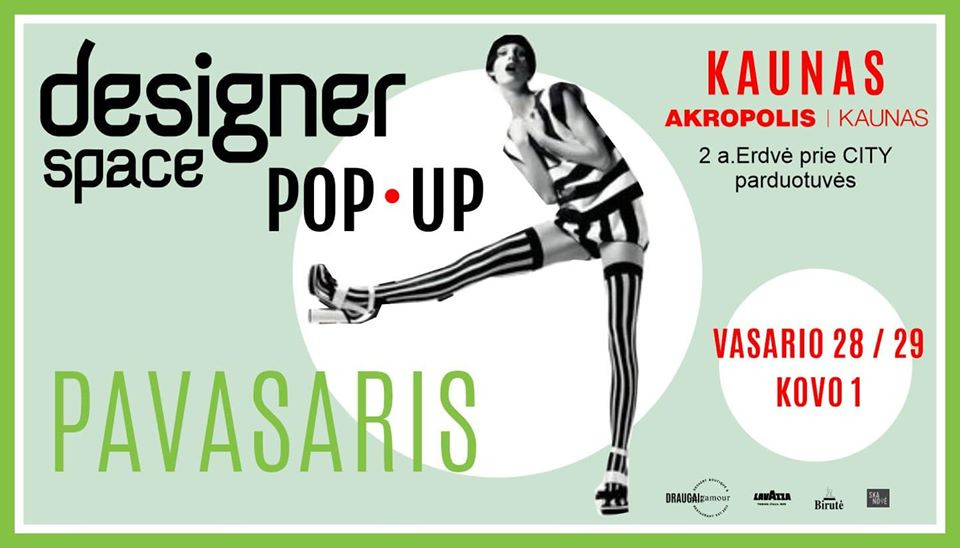 Company Information:
| | |
| --- | --- |
| 15.1 Company | Designer Tours-LT |
| Phone | +370 682 16731 |