Latvian callendar of events. Create Yours account - add events, make Yours oun callendar, adds events to watch list, make notes, check registration dates and help Your bussiness to grow. Follow our Facebook accounts and get life information. For orgasits putting event to callendar - total free.
Daugavas Prospekta Dāvanu Tirdziņš
Daugavas prospekts 63, Ikšķile, Ikšķiles pilsēta, Latvija, Ikšķile
15.12.2019
13:00 - 18:00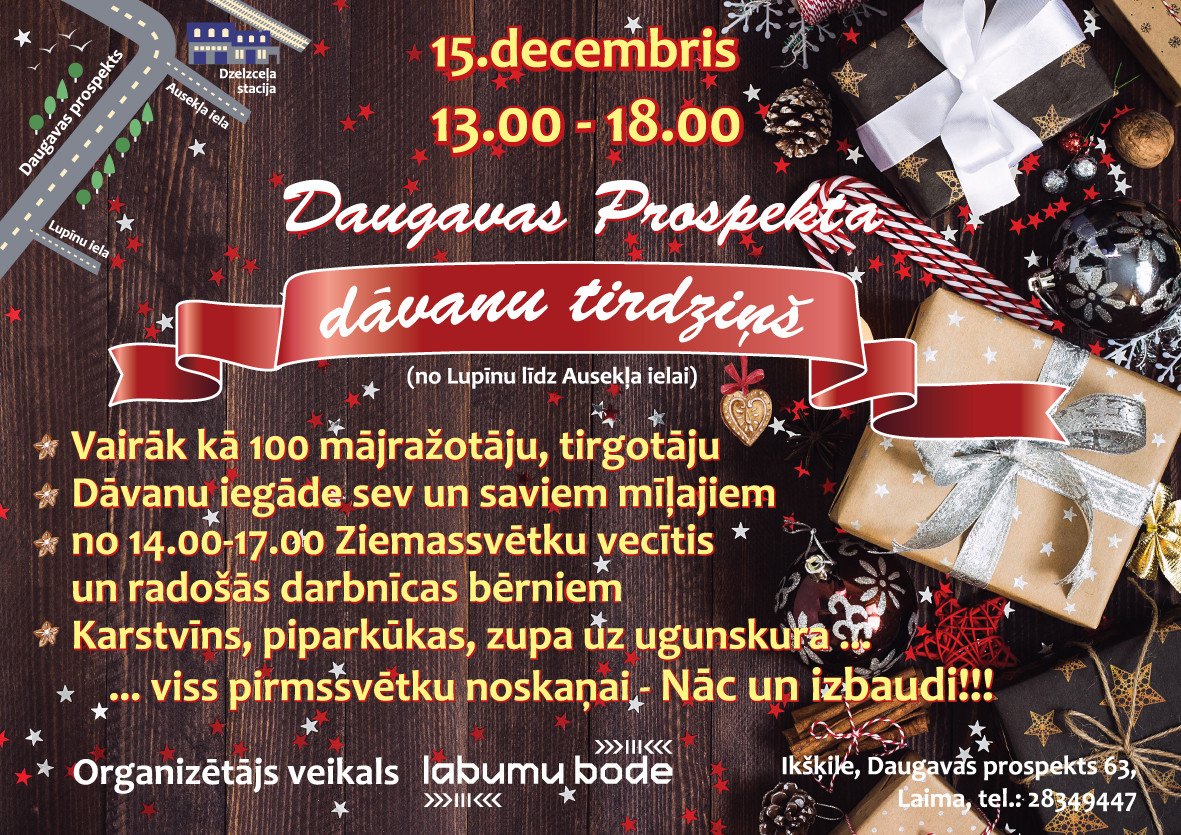 Trader Information
Daugavas prospekta dāvanu tirdziņš Ikšķilē
15.12.(decembris), no plkst. 13:00-18:00
Daugavas prospekts 63(no Lupīnu līdz Ausekļa ielai), Ikšķile, Latvija

Tiek aicināti tikai Latvijas mājražotāji, amatnieki un zemnieki.
Tirgotāju ierašanās no plkst. 11:00
No plkst 14:00 plaša kult. progr.

Organizētājs veikals "Labumu Bode"
Company Information:
| | |
| --- | --- |
| 15.1 Company | SIA Egliss, veikals "Labumu bode" |
| Address | Daugavas prospekts 63, Ikšķile |
| Phone | +371 28349447 |