Estonian callendar of events. Create Yours account - add events, make Yours oun callendar, adds events to watch list, make notes, check registration dates and help Your bussiness to grow. Follow our Facebook accounts and get life information.
For orgasits putting event to callendar - total free.
"Avinurme Tünnilaat 23.juuni 2020"
Võidu 9a, Avinurme, 42101 Ida-Viru maakond, Estija, Avinurme
23.06.2020
09:00 - 23:00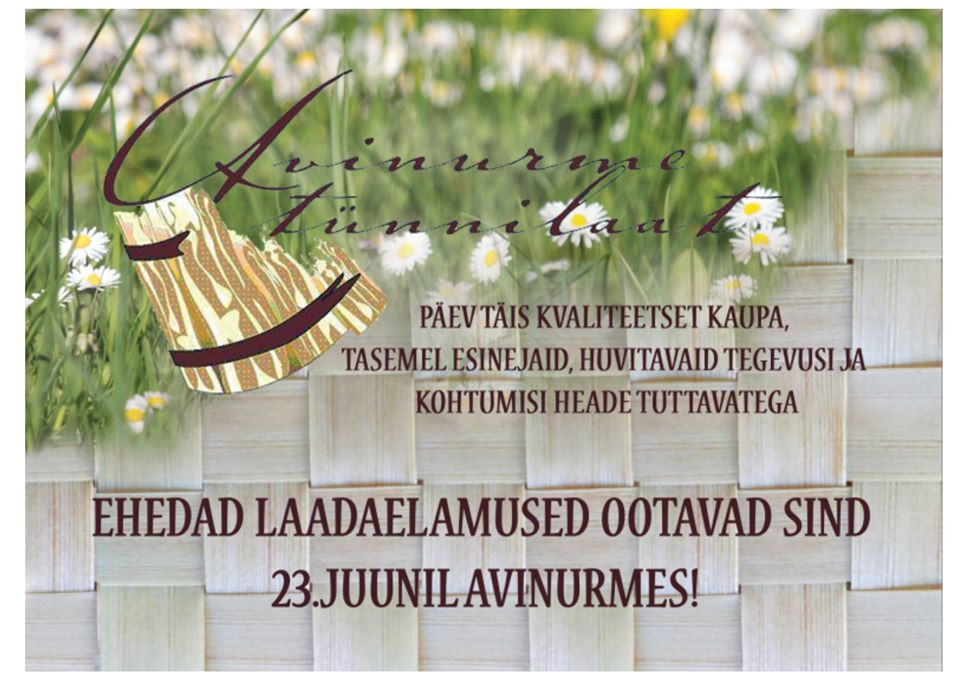 Trader Information
MÜÜGIKOHTADE REGISTREERIMINE ALGAB 1.MÄRTSIL 2020.
INFO JA REGISTREERIMINE TELEFONIL 5298874
ARVED SAADETAKSE KAUPLEJATELE MAIKUUS.
Registration Dates
01.03.2020 - 01.06.2020