Estonian callendar of events. Create Yours account - add events, make Yours oun callendar, adds events to watch list, make notes, check registration dates and help Your bussiness to grow. Follow our Facebook accounts and get life information.
For orgasits putting event to callendar - total free.
Avinurme Tünnilaat
Võidu 22, Avinurme, 42101 Jõgeva maakond, Eesti
23.06.2019
09:00 - 04:00
20. korda toimuv TÜNNILAAT Avinurme alevikus. Eesti üks suurimaid maalaatasid, kus põhirõhk on puitkäsitööl. Laastukorvid, tünnid, aiamööbel - kõik ühest kohast. Traditsiooniliselt on erinevaid kauplejaid, väljapanekuid ja näitusi ning mitmekesine kultuuriprogramm. Lastele põnevad tegevused kogu päevaks. Laadalaval Ivo Linna ja Supernova. Päev lõppeb jaanisimmaniga.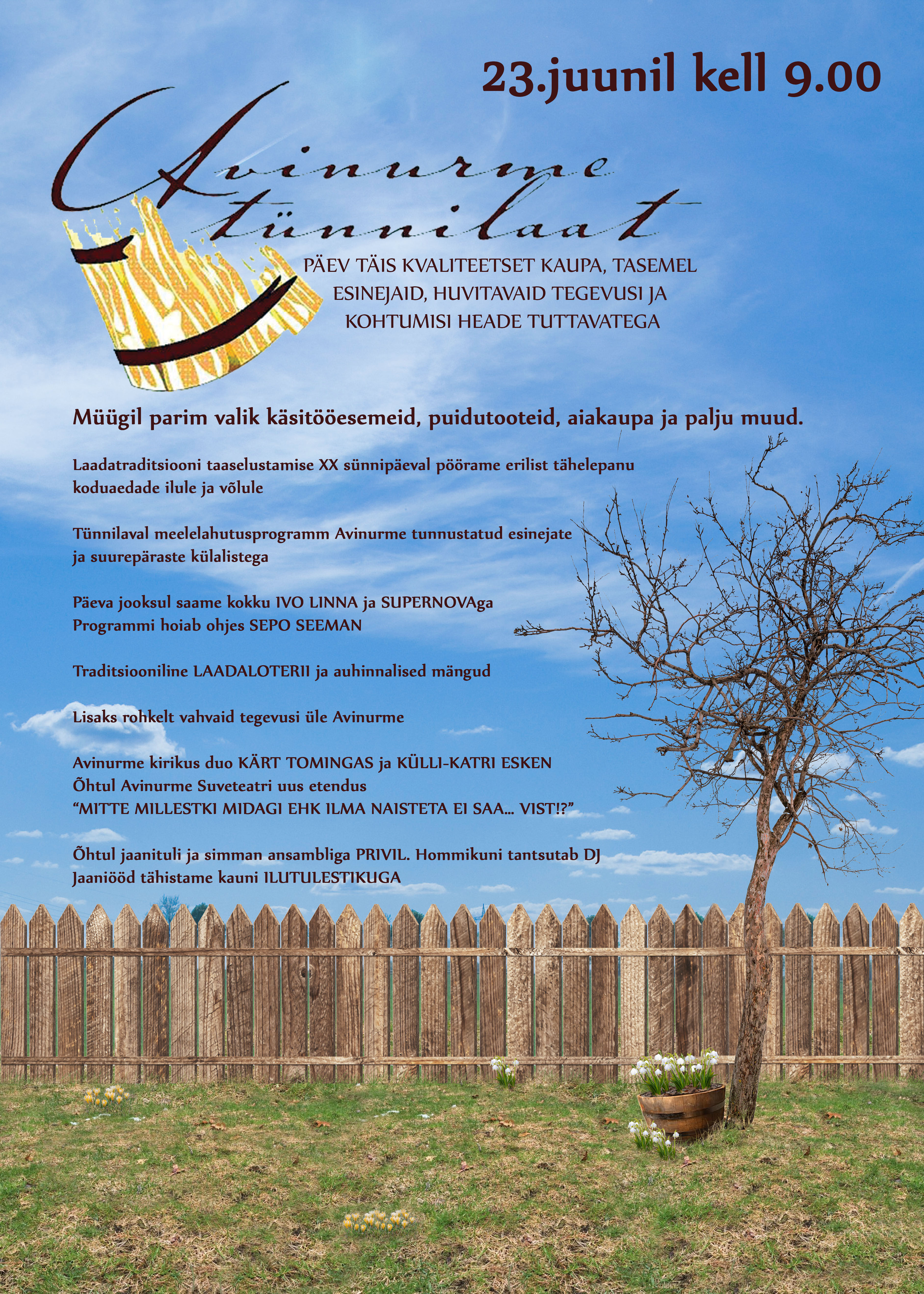 Trader Information
Kauplejate registreerimine www.avinurme.ee
Registration Dates
01.03.2019 - 21.06.2019
Company Information:
| | |
| --- | --- |
| 15.1 Company | OÜ E.Strauss |
| Address | Võidu 3 |
| Phone | 5275762 |
| Company Website | www.strauss.ee |